Mickey Thompson was an American racing driver and was the first American to break the 400-mph barrier. Apart from his successful career in racing, his drive for excellence took him into a business where he applied his knowledge of tires and innovative skills. In 1963, he established his first company, "Mickey Thompson Tires and Wheels" in Ohio, USA. The company was a resounding success and is credited to be an innovator and the first company to build a 35" truck tire for off-road use. The drive for innovation and performance has led the company to design tires that defied odds and excel both on and off-road.
Today, the company produces and markets tires and wheels for high-performance, light trucks, all-terrain, and Off-road applications. In this review, we'll be looking at the Baja STZ tire from Mickey Thompson. This review aims to provide objective and honest feedback on this tire. If you're about to purchase one of these, this review should help you come to a quick decision.
Mickey Thompson Baja STZ Tires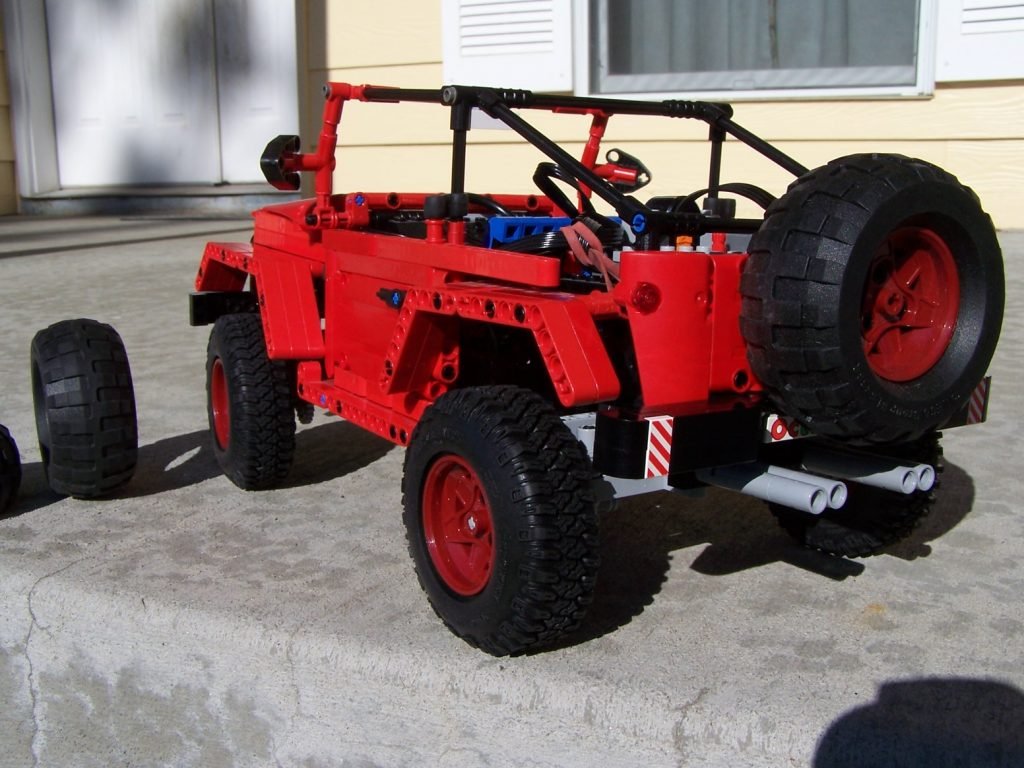 The Baja STZ is an All-terrain tire designed for SUVs and trucks. It sports a radial design and nifty features that make it adequately equipped for use on all terrains. Below is a complete breakdown of the features, specifications, and technology used on this tire.
Features
This tire has narrow threads that are deep and spots a radial design. The proximity of the treads improves traction on snow or ice and produces less noise while driving. The tread lugs' angles help to prevent stones and debris from sticking to the tire. This self-cleaning ability improves the tire's performance on gravels, stones, and debris and increases its lifespan by reducing the wear rate. Sips on the sides prevent wear and provide better traction on slippery surfaces like wet roads, ice, and snow. Additionally, the tire's serrated tie bars and shoulder scallops make it stable and improve handleability off-road.
Specifications and Sizes
Tread Type – All-Terrain
Tire Sizes – 28" to 35"
Rim Range – 15" to 20"
Sidewall – Black Sidewall (BSW) and outlined white letters OWL)
Load Range – C, E, SL, XL, D,
Maximum Load – 2270 lbs. to 3750 lbs.
Tread Depth – 33/64
Max PSI – 44, 49, 50, 80
The load range, tread depth, maximum Load, and maximum PSI of the tire will depend on the size you choose. Check with your vehicle manufacturer to know which is the best choice for your vehicle.
Sizes
The Mickey Thompson Baja STZ comes in different sizes and rims ranging from 15" to 20". Here are some of the tire sizes for each rim size.
15" – LT 31×10.50R15 (C OWL)
16" – LT 225/75R16 (E OWL)
235/70R16 (SL OWL)
LT 245/70R16 ( E OWL)
17" – LT 265/70R17 (E OWL)
LT 315/70R17 (D OWL)
18" – 265/60R18 (SL OWL)
LT 275/70R18 (E OWL)
20" – 275/55R20 (XL BSW)
275/60R20 (SL BSW)
LT 275/65R20 (E BSW)
Price Range
The Mickey Thompson Baja STZ comes at a base price of approximately $117. Depending on features like the size, load range, and rim range, this price could go as high as $544.
Off-Road Vehicles Can Fit On
This tire is made to be used on SUVs and Trucks. These are vehicles whose weights fall anywhere within the range of 4000lbs. to 33,000 lbs. In the US, trucks are further classified as lightweight, medium, and heavyweight. Each of these classifications requires a given specification of the tire. So, you will have to check with your manufacturer to see which specification is the best fit for your vehicle. Some examples of off-road vehicles you could fit the Baja STZ are; Chevrolet Colorado, GMC Canyon, Ford Ranger, Nissan Navara, Jeep Gladiator, Toyota Tacoma, Honda Ridgeline, Toyota Tundra, Ford F-150, 250, 350 and 450, etc.
Warranty
Mickey Thompson offers a standard warranty on its Baja STZ tires. According to the terms of the warranty, the tires are eligible for a replacement if it's still within the first 2/32" tread life. Above this, the tire should be eligible for adjustable conditions to be replaced on a pro-rated basis. Furthermore, this warranty only holds if the tire was purchased brand new and has a load index that is the same or higher than that specified for your vehicle.
Mickey Thompson Baja STZ Tires Reviews
Pros
An excellent choice for all terrains
Less noise due to its narrow width and tread lugs
Improved stability and handleability with shoulder scallops and serrated tie bars
Improved traction on ice and snow with sipes
It comes in a wide range of size
Cons
The tire has a narrow design that reduces noise, but this compromise makes it less suitable for deep mud and sand.
Customer Reviews
Like most products, the Mickey Thomson Baja STZ has its fair share of positive and negative reviews. However, the majority of reviews given by users on Amazon are positive. Most users commended the tire for its price, quietness, aggressive design and looks, traction, handleability, comfort, and smoothness. Another area where users commended its impressive performance was the wear rate. Some users claimed to attain up to 10,000 miles without any sign of wear. Despite all the accolades, few users had a less satisfying experience. Some of the negative reviews had to do with vibrating wheel and tire, soft rubber, and loose tread lugs. We believe these are likely a result of defective units.
Ratings
Durability (****) – With features like sipes, shoulder lugs, deep treads, and serrated tie bars, this tire is designed for long-lasting performance across all terrains. However, one small problem we have with it is the narrow tread width. Although this gives it more grip on icy roads, it could also trap gravel, especially those small enough to fit within the treads. This could accelerate the wear rate of the tire and compromise its durability.
Comfort (****) – The Baja STZ is comfortable and gives a smooth driving experience. But you can't compare its stability and handleability to that of a tire with a bigger width and lower profile. Despite this fact, its width shouldn't be a problem for most drivers and off-roaders.
Noise (*****) – The tire has a narrow design, which reduces the noise generated while driving.
Handling (****) – The shoulder lugs and serrated tie bars on the tire help in maintaining stability and improve steering control. This makes it easy to handle on dry, wet, or slippery surfaces like ice. However, it is only an average performer in deep mud and sand.
Dry/Wet/Snow/Ice performance (*****) – All-Terrain tires are built to deliver an excellent performance all season long, unlike tires that are specified as either summer or winter tires.
Conclusion
The Mickey Thompson Baja STZ is an impressive tire that can deliver a smooth and quiet performance both on and off the road. If you're looking for a tire that can balance performance and affordability, you can't go wrong. However, you should be more cautious when driving in deep mud and sand.
Read more: Low Profile Off-Road Tires