When the mighty 3.6L Pentastar entered the engine scene, we didn't think it could exceed its bullet-proof reputation. Not until its latest iteration; is the eTorque function. What is this new addition, and does it make the 3.6L V6 VVT any better than its previous models?
Let me help you understand the 3.6L V6 eTorque engine as you may already be facing a dilemma in choosing the eTorque version or the standard 3.6L V6 without eTorque.
So, hang on as I tell you all you need to know about these engines.
What Is A 3.6L V6 24V VVT eTorque Engine?
The 3.6L V6 24V VVT eTorque engine is a 3.6L displacement motor designed and developed by FCA US LLC. The engine block is a V6 where the cylinders are arranged in a V design, and it runs a 24-volt system. 24-volt is used in high-current consumption vehicles; that's why you'll find the 3.6L V6 eTorque engine in off-roading and towing trucks.
The 3.6L V6 eTorque engine debuted in 2019 in the 2019 Ram 1500 with 305 horsepower and 269 lb.-ft of torque. It features an innovative eTorque system, which promises better fuel economy without hurting the horsepower or torque and at no extra effort for drivers.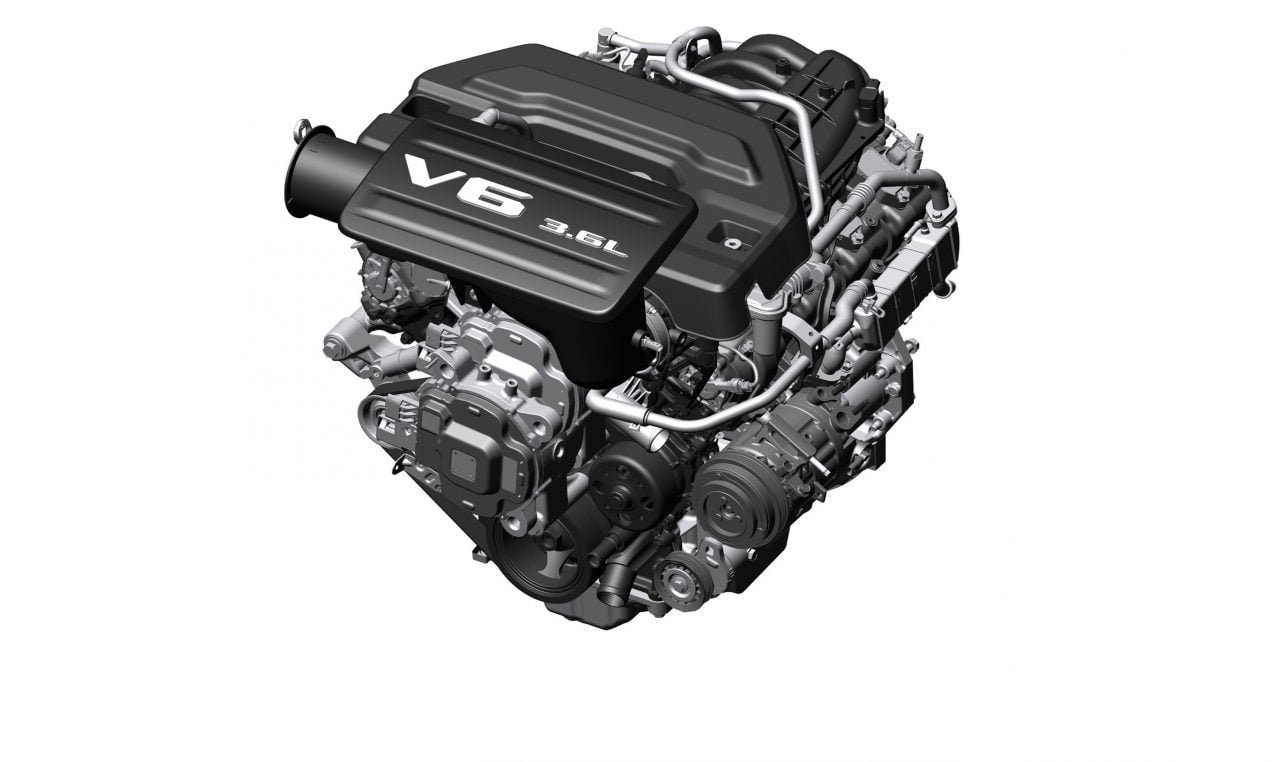 Notably, this motor boasts 20mpg (city), 24mpg (highway), and 21 (combined) in Ram 1500 models with a four-wheel-drive system.
Meanwhile, its US EPA rating stands at 20mpg (city), 25mpg (highway), and 22mpg (combined). As you can see, you'll end up saving on fuel since it showcases an 18% city mpg improvement over models without the eTorque function. For many, it's winning at the gas pump.
What Does 3.6L VVT Stand For?
Variable Valve Timing (VVT) is a valuable piece of technology in many 3.6L V6 engines. VVT improves the efficiency of a motor by the proper timing of opening and closing of the air intake and exhaust valves.
Previously, engine valve timing was only for single-engine speed where the intake valves would open to facilitate that single speed setting. The engine would not receive the ideal air at high speeds to support a potent air-fuel mixture, causing a power loss.
However, with Variable Valve Timing, the valves open and close at multiple driving speeds. For example, the intake valves open earlier to allow more air-fuel mixture to enter the combustion chamber. Thus, the engine gets the power it needs to sustain high speeds.
VVT is designed to meet a driver's demands by maintaining excellent engine efficiency. It increases the engine's RPM fuel economy and is eco-friendly, resulting in a longer-lasting motor.
Is the 3.6L V6 24V VVT eTorque Engine Considered a Pentastar Engine?
Yes, the 3.6L V6 24V VVT eTorque is a Pentastar iteration. Some vehicles like the 2021 Jeep Wrangler have similar horsepower, and torque ratings to the original Pentastar launched in 2011.
How Does the eTorque System Work?
The 3.6L Pentastar is bundled together with a 48V eTorque mild-hybrid system. eTorque is a system that uses a 48V lithium-ion battery-powered, belt-driven motor instead of a traditional alternator. This electrical system boosts torque and consequently improves performance.
Remember that the 3.6L V6 Pentastar engine is a traditional internal combustion engine and eTorque is not an electric engine or a full hybrid system. It's an electric motor that works alongside the 3.6L Pentastar engine to improve performance.
One good example of what eTorque can do is in the Ram 1500, which increases torque when the vehicle is at low speed or running at less than 2,000 RPM. In addition, eTorque does the work of the alternator in that it powers the vehicle's electrical system. What's more, it can use the energy from regenerative braking to power the electrical accessories in a car.
Lastly, a truck equipped with eTorque can tow up to 1,000 pounds more than a truck without the eTorque system. All thanks to its improved motor functionality and boost to torque.
3.6L V6 24V VVT eTorque Vs. 3.6L V6 24V VVT Without eTorque
The regular 3.6L 24V VVT without eTorque uses a small auxiliary battery and the engine starter to re-ignite the engine at a stop. On the other hand, a 3.6V 24V VVT eTorque motor uses a belt-driven motor and a 48V battery to restart the motor from stop instead of the starter.
While both systems attain the same function, eTorque provides smoother start/stop functions than a system without eTorque. Further, it smooths out shifting in an automatic transmission truck.
Is the 3.6L V6 24V VVT eTorque A Good Engine?
With two awards already in its trails, the 3.6L V6 24V VVT eTorque engine is already proving its worth. Firstly, it provides a small amount of electrical propulsion during the start and shifting gears to create seamless power to the wheels. This aspect of the 3.6V V6 eTorque engine greatly improves fuel economy.
Secondly, this engine encompasses a two-step variable-valve lift and wide-range valve time, which delivers the ideal fuel economy and power mix depending on your driving demands. Lastly, the engine's block is constructed from strength die-cast T380 aluminum coupled with cast-iron bore liners for improved durability.
Which Vehicles Have 3.6L V6 24V VVT eTorque Engines?
The eTorque system is available in a number of Ram and Jeep vehicles. They include:
Ram 1500 (2019 – 2022)
Jeep Wrangler (2019 – 2020)
Jeep Wrangler Unlimited Rubicon (2019 – 2022)
FAQs
1. How long will eTorque last?
An eTorque system has slightly higher durability than the traditional alternator. While alternators have a lifespan of seven years, the eTorque system is rated to last for up to eight years or 80,000 miles. Since it's still a new product in the automotive industry, more research needs to be done to determine how long it will last.
2. Is eTorque a hybrid?
No, eTorque is not a full hybrid system. It's a mild hybrid system powered by a 48V battery to boost torque in a traditional internal combustion engine like the 3.6L V6 Pentastar engine.
3. How much horsepower does a 3.6 VVT have?
The horsepower of a 3.6L VVT depends on the vehicle's powertrain. For example, the 2021 Jeep Wrangler delivers 285 hp and 260 lb.-ft torque, while the 2019 Ram 1500 has 305 hp and 269 lb.-ft of torque.
Outro
The 3.6L V6 24V VVT eTorque engine is a good engine with respect to its increased power delivery and seamless start/stop functionality. When you choose a vehicle with the eTorque system, you can look forward to better fuel economy, higher towing capacity, and smoother shifting of gears.
---
Sources: