The Jeep Grand Cherokee is amongst the best SUVs known for immense reliability, power, and speed. Do you want to modify and upgrade the wheels on your Jeep Grand Cherokee? Many are the reasons why one would want to upgrade the wheels of their car. Some of them are; considering an off-roading setup or maybe opting for larger tires. Interchanging between different Jeep wheels is not unusual; it's an experimental and fun task.
Every Jeep wheel matches the sizes with each other even though the sizes are specific. That happens on the Jeep models too. When changing the wheels, one should conscientiously note the lug's size and the bolt pattern. Are you still wondering what wheels interchange with the Jeep Grand Cherokee? Let's find out!
What Are Jeep Grand Cherokee Wheel Sizes?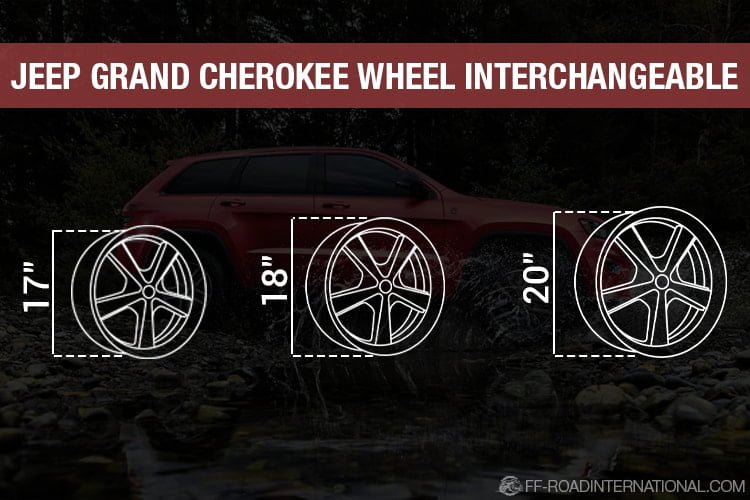 The Grand Cherokee is a multifaceted SUV. That means there might occur some difference when balancing between the capabilities, tread wear, and cost, conforming to how the Jeep gets used. The ideal tire choice for your Jeep depends on your priorities: fuel economy, off-roading, winter driving capabilities, or tread longevity, even though these priorities may change.
Most Jeep Grand Cherokee SUVs come with the standard 17-inch wheels. The current generation comes with several wheel sizes depending on the trim choice. These are 18-inch wheels or 20-inch wheels, which may come as an upgrade.
Bonus: Jeep Grand Cherokee Towing Capacity [2000-2021]
What Wheels Interchange With Jeep Grand Cherokee?
The original equipment manufacturer's (OEM) tires may not always resemble what you need. Knowing what tires your Jeep Grand Cherokee came with can help in determining the best replacement. Depending on the model, the Jeep Grand Cherokee has 17-inch, 18-inch, and 20-inch wheels.
Recommended tires for Jeep Grand Cherokee:
These sizes have tire replacement options, each of which is based on an individual's priority. These tires include:
17-Inch tires
18-Inch tires
20-Inch tires
Are Jeep Grand Cherokee And Ford Wheels Interchangeable?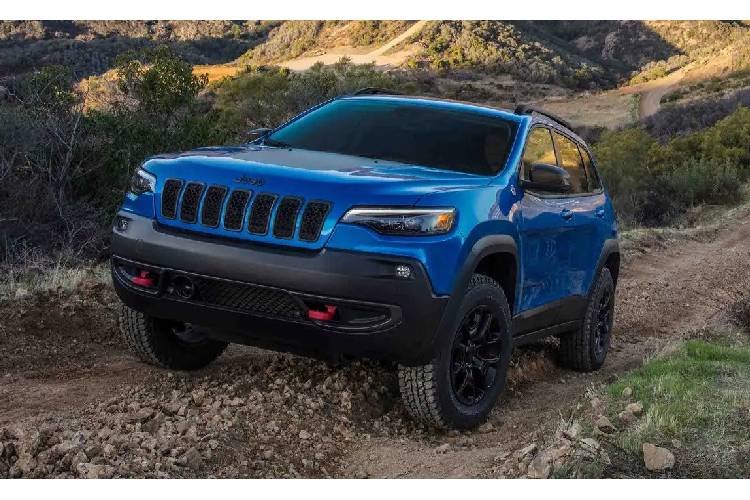 Not really! Jeep and Ford are two of the most popular manufacturers of off-roading machines globally. Therefore, you'd expect close similarities between the two, especially with the wheels.
However, Jeep Grand Cherokee and Ford wheels are not outrightly interchangeable as their wheels' locking hubs differ in size. If you have some of the oldest Jeep Grand Cherokee and Ford trucks, you're better placed as their wheels are interchangeable, only with a few modifications.
Will Jeep Wrangler rims fit Jeep Grand Cherokee?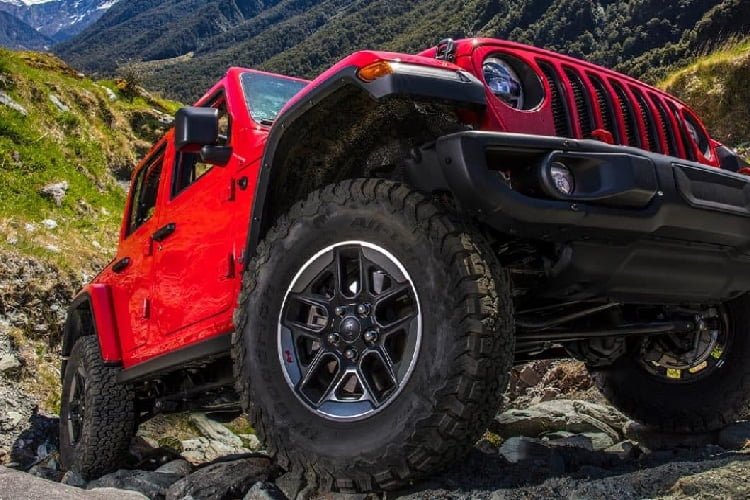 Yes, they will fit. However, you'll need to be extra careful about it. The conical seat lug nuts with the JK rims are not fully compatible with every other jeep model. Therefore, when you replace the rims, make sure to find new lug nuts to match the rim's inner seat. Otherwise, even though both the Jeep Wrangler and Grand Cherokee might seem similar at a glance, you'll need the correct lug nuts for each. If not so, the holes will begin to wallow out with time.
Read more: Jeep Gladiator on 40S [Rubicon, Sport, Sport S, Overland]
What Jeep Wheels Are Interchangeable?
The JK and JL Wrangler and YJ and TJ Wrangler are all cross wheel-compatible. That means that if you'd need to upgrade from a JK Wrangler to a JL Wrangler, you already have a set of compatible wheels with you. The same applies to the YJ and TJ Wrangler.
Jeep's wheel sizes are pretty consistent across all models. If you have a friend selling wheels from their old Cherokee, then they might be a fit for your Wrangler.
Do All Jeeps Have The Same Bolt Pattern?
The straight-up answer would be a yes and no. Why? All Jeep Wrangler models have five bolts holding the wheels in place. However, as you go through different Wrangler models, you'll notice subtle variations in the measurements between the bolts. For instance, all JLs and JKs have similar hub center bore and lug patterns but different stud sizes. The Jeep Gladiator has similar lugs and wheels as the Wrangler. Things change when switching between the CJ, YJ, and TJ models.
---
---
Bonus: Jeep Gladiator Bolt And Lug Pattern [2019 – 2022]
Will Gladiator Wheels Fit Grand Cherokee?
Yes! You only need to look for 'Rubicon Takeoffs' in the marketplace and do the switch. Wrangler Rubicon wheels and Gladiator Rubicon wheels are the same.
Conclusion
Not everyone has the financial capability to obtain new wheels from the market now and then, and most people end up re-using their older wheels from another car. One question that comes to mind is whether the wheels you'll be re-using are compatible with the current car.
You have to consider a few factors when interchanging your wheels for others. Two of the most important aspects to consider are wheel size and bolt pattern. If those two are in line, then you can replace your wheel safely. If not, kindly refrain from that as it might cause damage to your car.
Read more: How Much Does It Cost To Replace Pinion Bearing?
---
Helpful resources: